Michelle Hudson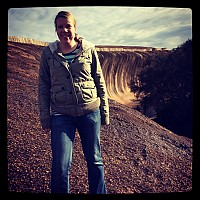 About Michelle:
I love hanging out and going to the beach and surfing even though I'm pretty bad at it. I have had a bucket list since 2005. I'm slowly crossing thing ...read more
Mission Statement:
One day your life will flash before your eyes. Make sure it's worth watching.
Bucket List Item Information
run a marathon
"Was talking to the trainers at my gym they recon I can do it easy with a bit of traning I'm not so sure but either way I'm going to give it a try."

Add This To Your Bucket List
Who Witnessed This Event/Item
Who Else Has This On Their Bucket List
Similiar Bucket List Ideas
Flying Pig Marathon (Ohio) - 07/29/14 (Lance Garbutt)
Mount Fuji Marathon - 05/17/14 (Lance Garbutt)
Armadale Half Marathon - 05/25/14 (Lance Garbutt)
Walk or run a half marathon - (2) people
Swiss Alpine Marathon (Switzerland) - 08/01/14 (Lance Garbutt)
Ljubljana Marathon (Slovenia) - 07/30/14 (Lance Garbutt)
Run a 5k/10K/ and half marathon - 08/24/10 (Sarah Dowell)
Run the Pyongyang mini marathon - 05/18/14 (Puzzle Lawson)
Qualify NYC Marathon auto-entry with a 2:55 - 06/10/12 (James Brennan)
Bagan Temple Marathon - 05/17/14 (Lance Garbutt)