Janel Metcalf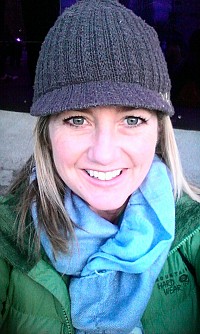 About Janel:
Midway through 2013 and I need to be more open to my bucket list and my dreams that bring me joy. Time to cross some things off in 2013!
Bucket List Item Information
run a marathon
"Once i can finish a strong half marathon, that is my cue to sign up for the full."

Add This To Your Bucket List
Viewing details are set to Friends Only
Who Witnessed This Event/Item
Who Else Has This On Their Bucket List
Similiar Bucket List Ideas
Compete in 75 Marathon's In My Lifetime - 05/04/14 (Lance Garbutt)
San Francisco Marathon (California) - 07/31/14 (Lance Garbutt)
Mount Fuji Marathon - 05/17/14 (Lance Garbutt)
Antarctica Marathon - 05/17/14 (Lance Garbutt)
Petra Marathon, Jordan - 05/16/14 (Lance Garbutt)
Qualify NYC Marathon auto-entry with a 2:55 - 06/10/12 (James Brennan)
Do a Die Hard Marathon - 07/15/13 (Jodi Gillians)
Salt Lake City Marathon (Utah) - 07/31/14 (Lance Garbutt)
Northern Argus Clare Valley Half Marathon - Clare Valley , 21.1km, April - 01/11/14 (Lance Garbutt)
Great Ocean Road Marathon - 02/15/14 (Lance Garbutt)