Michelle Hudson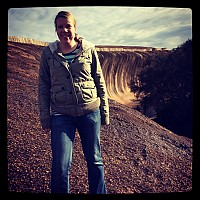 About Michelle:
I love hanging out and going to the beach and surfing even though I'm pretty bad at it. I have had a bucket list since 2005. I'm slowly crossing thing ...read more
Mission Statement:
One day your life will flash before your eyes. Make sure it's worth watching.
Bucket List Item Information
Be 100% debt free
"Once debt free stay debt free for an intire year."

Completed on 01/10/2013
"January 10th 2012 I finally got out of debt and I wanted to debt free for a year which I have now done so I can finally cross this thing off YAY!!!!!! :-D"

Add This To Your Bucket List
Who Witnessed This Event/Item
Who Else Has This On Their Bucket List
Similiar Bucket List Ideas
Make 17 free throws in a row - (2) people
Free Hugs in a foreign country - 03/30/12 (Noor Hafizah)
wear a free hugs sign in public - 03/31/11 (Shaeah Woods)
Be stress free - 09/09/12 (Tyler Lesan)
Get a free round of drinks from someone - 03/24/17 (Megan Nicole)
Play Pebble Beach For Free - 10/21/10 (Samuel Climer)
Become DEBT FREE - (5) people
Live completely debt-free - 08/22/11 (Amanda Roberts)
Become 100% debt free - (3) people
Be debt free - (95) people