Jodi Gillians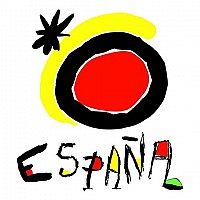 About Jodi:
Just had a heart attack and it got me thinking of what I still want to do.
Mission Statement:
To seek out new adventures and smile with as many people as possible all over the world!
Bucket List Item Information
Be a flight nurse
"You can take the girl out of the ER, but you can't take the ER out of the girl!"

Add This To Your Bucket List
Who Witnessed This Event/Item
Who Else Has This On Their Bucket List
Similiar Bucket List Ideas
Take the first available international flight out of an airport - 12/03/10 (Jake Larsen)
watch The Flight of the Dragons again - 07/22/10 (Pip Stoneham)
Take A Mystery Flight Somewhere - 11/11/13 (Lance Garbutt)
Visit an Airport and Buy a Ticket for the Next Flight Out - 03/01/14 (Steve Morris)
be a nicu nurse - 04/20/11 (Ria T)
Sydney Thrill Flight - 03/30/13 (Lance Garbutt)
Take the first flight out - 07/08/14 (Marsha Roberts)
Experience enough G's as a passenger in a fighter jet that I pass out even with a flight suit on - 07/11/12 (Chowder Col)
Take an early-morning hot-air balloon flight over the Yarra Valley, Victoria - Australia - 11/23/13 (Lance Garbutt)
✔Experience Flight Simulator Darling Harbour - 03/30/13 (Lance Garbutt)