Ana Bugalho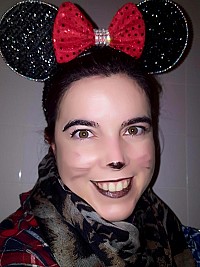 About Ana:
I'm just a few months away from my 30th b-day and it seemed the right time to consider what I really want to do, see or have in my live. Wish me luck!
Mission Statement:
Dreaming is making plans Living is having the courage to achieve them!!
Bucket List Item Information
Suport my team in a home game and watch the eagle's flight
"SL Benfica Vs Newcastle United FC for UEFA Europa league"

Completed on 04/04/2013
"An amazing day, the eagle's pre-match flight is indescribable, a very emotional moment for all the fans! oh... and by the way, we won!!!!"

Add This To Your Bucket List
Photos
added on 05/09/13 12:15 pm
added on 05/09/13 12:05 pm
Who Witnessed This Event/Item
Who Else Has This On Their Bucket List
Similiar Bucket List Ideas
Watch All Star Wars Movies in a Marathon - 04/08/14 (Steve Morris)
Play a card game in a casino - (2) people
The Night Watch (De Nachtwacht), Artwork by: Rembrandt van Rijn - 07/13/14 (Lance Garbutt)
Watch one football game in every football stadium - 07/25/10 (Kris Grove)
Bowl a perfect game (to do) - 07/14/11 (Susan F)
✔Stay awake to watch the sun rise - 07/02/10 (Kaitlin Curran)
Watch a Broadway production on Broadway - (2) people
See a baseball game at the Orioles stadium - 01/20/17 (Megan Nicole)
Watch A AFL Game - Sydney Swans - 09/06/14 (Lance Garbutt)
Watch the sunset - (6) people