Tami K.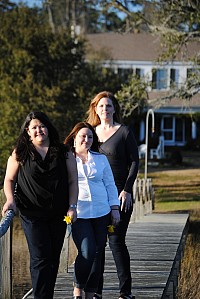 Mission Statement:
Life is too short not to have a little umbrella in your drink. ;)
Bucket List Item Information
Visit the Flight 93 memorial
"I'm originally from PA, and was attending Pitt-Greensburg when the 9/11 tragedy happened. They cancelled classes for the rest of the day when the plane went down in Shanksville. I pass by 2x a year when I return to PA for a visit. One of these times I will leave early enough to pay a visit to the Flight 93 Memorial."

Add This To Your Bucket List
Who Witnessed This Event/Item
Who Else Has This On Their Bucket List
Similiar Bucket List Ideas
Visit Mesa Verde National Park, Colorado - 07/08/14 (Marsha Roberts)
Visit Okavango Delta in Botswana - 03/14/14 (Steve Morris)
Visit the Priory at Lindisfarne - 03/19/14 (Steve Morris)
Visit Cabo San Lucas, Mexico - (3) people
Visit the Library of Congress - 03/16/14 (Steve Morris)
Visit Eastern Europe - 03/11/14 (Steve Morris)
Visit Nashville, TN - (4) people
Visit San Diego, CA - 07/05/11 (Lance M)
Visit the Tropic of Cancer - 03/20/14 (Steve Morris)
Visit the Corning Museum of Glass in New York - (2) people