Susan F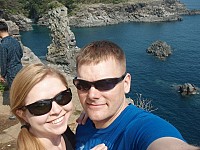 About Susan:
I love to find adventure everywhere. I don't just keep a bucket list, I am always crossing things off. I'm not very picky about my bucket list, if I h ...read more
Mission Statement:
To get as much out of life as I can, try anything at least once, go everywhere I can and don't let a moment slip by. Never say "I wish I would have".
Bucket List Item Information
Write a will (to do)

Completed on 08/21/2016
"Finally got around to doing it"

Add This To Your Bucket List
Viewing details are set to Friends Only
Who Witnessed This Event/Item
Who Else Has This On Their Bucket List
Similiar Bucket List Ideas
✔Write in Dream Log At Least Once a Week - 12/04/10 (j nadonza)
Write a 5 page long poem that rhymes - (2) people
Write my own dinner cookbook - 01/20/17 (Megan Nicole)
Write a letter to an old friend who won't talk to me anymore - 07/10/10 (Sarah Divona)
write a childrens book - (3) people
write a devotional book for girls - 09/18/12 (emma byles)
Learn to write with my Right Hand - 09/06/11 (Sara Anderson)
Write a list of countries I would like to visit and see them - 05/01/11 (Angelo Rivera)
Write a children's book with my boys as the main characters - 12/15/10 (Elissa R)
Learn to write with left hand - (3) people