Michelle Hudson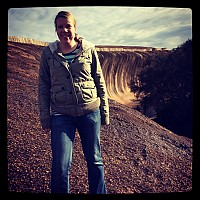 About Michelle:
I love hanging out and going to the beach and surfing even though I'm pretty bad at it. I have had a bucket list since 2005. I'm slowly crossing thing ...read more
Mission Statement:
One day your life will flash before your eyes. Make sure it's worth watching.
Bucket List Item Information
Take a photo every day for a year
"Starting 01/01/2012"

Completed on 12/31/2012
"This was a hard task at first but it made me realsie I never use to take many pictures where as now I'm always pulling my camera out to take a picture whether its of animals, the sky, people, buildings, any thing and every thing."

Add This To Your Bucket List
Who Witnessed This Event/Item
Who Else Has This On Their Bucket List
Similiar Bucket List Ideas
Take a Photo Booth Picture - (7) people
Add 1 Push up Each Day To Make 365 Counts by the Year End - (2) people
Document the completion of each challenge with a photo or video - 03/20/11 (Kasper Kay)
Celebrate 50 year anniversary - (3) people
Have a Jigsaw puzzle made from a Photo I have taken - (3) people
draw something every day for a year - (2) people
Do some sort of physical exercise for 20 minutes, every day, for a year - 10/22/13 (Lance Garbutt)
✔Have a Photo with Tweety - 11/05/15 (Lance Garbutt)
Go to Times Square on New Year's Eve and count down as the ball drops - 11/15/10 (Lindsay M.)
Model in a photo shoot - (8) people