Nicholas Todd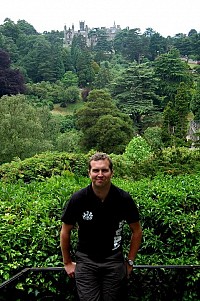 About Nicholas:
I was the creator of a slightly different list back in 2008. Since then the list has spiralled almost out of control but the group I created it with h ...read more
Mission Statement:
With a group of friends I set up a collective bucket list in 2008. We all added the things we wanted to do and whilst with a bit of a competitive edge ...read more
Bucket List Item Information
Go to a Zoo

Completed on 05/05/2009
"Task: Go to a zoo Location: London Date: 03.05.09"

Add This To Your Bucket List
Story And Details
I did this the day after the abseil. It was nice to do on my own actually. Walking around at my own pace and looking at what I wanted to look at. I did have to drag a poor member of staff out of the zoo to get my picture though.
Who Witnessed This Event/Item
Who Else Has This On Their Bucket List