Kham Inthammavong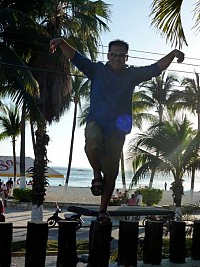 About Kham:
New look on life, more fun and less work.
Mission Statement:
Some way some how I want to be a part of making a positive difference in everyone's life.
Bucket List Item Information
Go to a Zoo
"The kids would love it."

Completed on 09/12/2010
"Binder Zoo and John Ball Park Zoo"

Add This To Your Bucket List
Who Witnessed This Event/Item
Who Else Has This On Their Bucket List