Nicholas Todd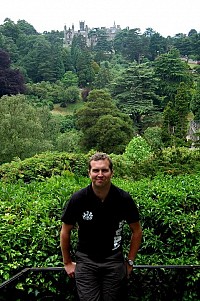 About Nicholas:
I was the creator of a slightly different list back in 2008. Since then the list has spiralled almost out of control but the group I created it with h ...read more
Mission Statement:
With a group of friends I set up a collective bucket list in 2008. We all added the things we wanted to do and whilst with a bit of a competitive edge ...read more
Bucket List Item Information
Milk a cow

Completed on 03/28/2010
"Task: Milk a cow Location: Park Hall Farm, Oswestry, UK Date: 28.03.10"

Add This To Your Bucket List
Story And Details
My housemate and I drove over to this farm park (about 2 hours away just because we saw they did this and we also fed the lambs. It's not as hard as everyone makes out it is, but I do wonder what the first person who did this was thinking?!
Who Witnessed This Event/Item
Who Else Has This On Their Bucket List
Similiar Bucket List Ideas
Do the milk challenge - 04/05/11 (Lucy Gardoll)
Milk a cow. Drink that - 01/20/11 (Yipeng Wang)
Comlete the Gallon Milk Challenge - 01/30/14 (Steve Morris)
Drink camel milk - 07/07/14 (Marsha Roberts)
Go to the Konbini and Buy Strawberry Milk Candies - 06/03/10 (Missy Muyot)
Milk a cow....Drink it - (2) people
Drink horse milk - 07/07/14 (Marsha Roberts)
Take the gallon milk challenge - 07/28/12 (Johnny Gonzales)
Hood Milk Bottle, Boston, Massachusetts - 11/14/13 (Lance Garbutt)
✔Milk a cow (to do) - 07/14/11 (Susan F)