Jodi Gillians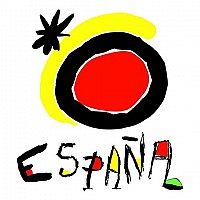 About Jodi:
Just had a heart attack and it got me thinking of what I still want to do.
Mission Statement:
To seek out new adventures and smile with as many people as possible all over the world!
Bucket List Item Information
See an Ontario Fury soccer game
"Looks like fun!"

Completed on 01/03/2015
"It was great! They lost but it was a good game :)"

Add This To Your Bucket List
Who Witnessed This Event/Item
Who Else Has This On Their Bucket List
Similiar Bucket List Ideas
Go to the Pro Bowl game (to do) - 11/23/11 (Susan F)
Dream Soccer '94 - 10/10/14 (Lance Garbutt)
Go to a MLB game before the season is over - 07/11/10 (Dan Flynn)
Go to a World Cup Game - (7) people
✔Go to a college bowl game - 01/20/17 (Megan Nicole)
See a Notre Dame home game - 08/01/11 (Shannon Bieger)
Watch A Soccer Game - Adelaide United FC - 09/06/14 (Lance Garbutt)
✔Go to Cubs Game - 08/04/11 (Shay Cook)
Watch my child be the kick off kid for a Spartan football game - 07/28/10 (Laura Kennedy)
✔Go to an NCAA Final Four game (to do) - 11/23/11 (Susan F)