Jodi Gillians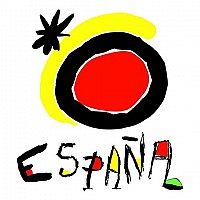 About Jodi:
Just had a heart attack and it got me thinking of what I still want to do.
Mission Statement:
To seek out new adventures and smile with as many people as possible all over the world!
Bucket List Item Information
Play my guitar around a bonfire at the beach
"Always thought there was something spiritual about it"

Add This To Your Bucket List
Who Witnessed This Event/Item
Who Else Has This On Their Bucket List
Similiar Bucket List Ideas
Go Beach Combing and Find Big Whole Shells and Sea Glass - 02/11/14 (Steve Morris)
Play in the Mud at the Boryeong Mud Festival - 01/06/13 (Ana Bugalho)
Miami Beach, Florida - 09/01/14 (Lance Garbutt)
Play Twilight Imperium - 09/21/14 (Lance Garbutt)
Watch the Spartans play in the final four - 07/28/10 (Laura Kennedy)
✔Play The Maracas - 10/24/13 (Lance Garbutt)
92. see the beach where the beach was filmed - 10/11/10 (Mazzi wheatley)
Learn how to play guitar as well as my father does - 10/16/11 (nikki walker)
Learn to play "TAPS" on my trumpet again - 02/14/12 (Jodi Gillians)
Learn to play 'Clair de Lune' on the piano - 08/30/11 (Annie H,)