Jodi Gillians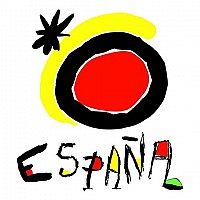 About Jodi:
Just had a heart attack and it got me thinking of what I still want to do.
Mission Statement:
To seek out new adventures and smile with as many people as possible all over the world!
Bucket List Item Information
Walk the Via Dolorosa in Jerusalem
"what a powerful and sad experience it would be"

Add This To Your Bucket List
Who Witnessed This Event/Item
Who Else Has This On Their Bucket List
Similiar Bucket List Ideas
✔walk the boardwalk at atlantic city, new jersey - 04/20/11 (Ria T)
✔Pokemon Go Trophy – Walk 10km's - 11/15/16 (Lance Garbutt)
Walk the Moses Bridge Netherlands - 09/12/19 (Corinne ~)
Go on the river walk in San Antonio - 03/12/14 (Megan Nicole)
Have my Grandpa walk me down the asile - 05/19/10 (Kristi Wilson)
Alzheimer's Australia Memory Walk and Jog, 7.5km's, Leichardt Oval - 08/05/14 (Lance Garbutt)
Carlotta Arch Walk (Shaping Waters) - 06/04/14 (Lance Garbutt)
Walk across a Suspension Bridge - 12/14/17 (Pete R)
Walk Of Faith – Glass Walkway Built On The Side Of A Mountain- China - 05/15/13 (Lance Garbutt)
✔Charles Darwin Walk Wentworth Falls - 03/27/13 (Lance Garbutt)