Jodi Gillians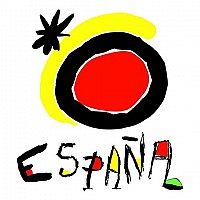 About Jodi:
Just had a heart attack and it got me thinking of what I still want to do.
Mission Statement:
To seek out new adventures and smile with as many people as possible all over the world!
Bucket List Item Information
Learn to play "TAPS" on my trumpet again
"It's such a sad but moving tribute"

Add This To Your Bucket List
Who Witnessed This Event/Item
Who Else Has This On Their Bucket List
Similiar Bucket List Ideas
Learn Fandango Dance - 08/31/14 (Lance Garbutt)
✔Play A (Bass) Guitar - 10/24/13 (Lance Garbutt)
Learn how to box, and compete in a bout..and win - 07/22/10 (Tia MariaMargarita)
Play marco polo on land - 08/20/11 (Hope Andrews)
Learn how to control my Emotion - (2) people
Learn the constellations - (3) people
Learn to write well with my right hand - 09/19/10 (Jessica Mallow)
Learn to ride a uni bicycle - 03/30/13 (Lance Garbutt)
Learn fluent spanish and french - 01/14/11 (Madison DeJong)
Learn to live in the now (to do) - 08/07/11 (Susan F)