Taylor <3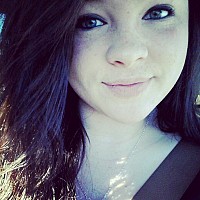 About Taylor:
Hey! If ya really want to know somethin bout me just read my bucket list! ! I'm sure that will tell ya everythin and lil more!
Mission Statement:
"Don't let people with small minds tell you your dreams are too big." "To live would be an awfully big adventure" "God give his harders battles to H ...read more
Bucket List Item Information
Take a photo every day for a year
"Will send them to my parents when i leave. "

Add This To Your Bucket List
Viewing details are set to Friends Only
Who Witnessed This Event/Item
Who Else Has This On Their Bucket List
Similiar Bucket List Ideas
Celebrate 40 year anniversary - (3) people
7th Year Anniversary – Wool - 08/07/17 (Lance Garbutt)
Have my photo taken with: A Scorpion - 02/15/14 (Steve Morris)
Celebrate the chinese new year in Thailand - 05/09/11 (Gracie Bell)
Add 1 Push up Each Day To Make 365 Counts by the Year End - (2) people
Have my photo taken with: A Emu - 02/15/14 (Steve Morris)
Do the Neopets Daily Do's everyday for a year - 12/22/13 (Megan Nicole)
Have my photo taken with: A Iguana - 02/15/14 (Steve Morris)
Live in New Zealand for 1 year - 09/14/10 (Cory Williams)
Order a Photo Blanket - 11/13/14 (Corinne ~)