Lady Moon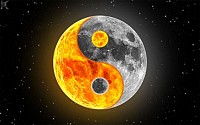 About Lady:
I am a mercurial spirit finding my path in this crazy world.
Bucket List Item Information
Take a photo every day for a year
"I am a photo nut so this shouls be easy. I already have thousands(and by thousands I mean over 15,000) of pictures stored in hardcopy and on my external hard drive and memory chips."

Add This To Your Bucket List
Who Witnessed This Event/Item
Who Else Has This On Their Bucket List
Similiar Bucket List Ideas
Have my photo taken with: A Chimp - 02/15/14 (Steve Morris)
40th Year Anniversary – Ruby - 08/09/17 (Lance Garbutt)
✔Go to Times Square for New Year's Eve - 06/14/10 (Len Murtha)
✔Go without Shapes for a year - 03/31/11 (Michelle Hudson)
Take cute kissing pictures in a photo booth - (2) people
Take a photo of the Sunrise everyday for a year - 07/18/14 (Lance Garbutt)
Pose for and submit a NOH8 photo - (2) people
✔Have an Engagement Photo Shoot - 06/27/16 (Lance Garbutt)
Learn a new word once a week for a year - (2) people
Write a blog once a week for an entire year - (2) people