Lady Moon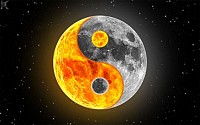 About Lady:
I am a mercurial spirit finding my path in this crazy world.
Lady's Journal Blog
12/01/2010
Day 1 ~ Picture 1 of Project Shutterbug ~ A picture a day for a year!
These are the yoga mats where my daughter and I find our happy places!
I found that when I posted it only shows part of my picture so you have to click on it to see the whole thing.
What will tomorrow's be? Nobody knows not even me.
11/30/2010
So Many Done and yet so many possibilities left to try!
As I looked at the lists of popular things and other poeple's lists I saw many that I have done but was really inspired by those that I haven't. I am going to start my list with things I have done to inspire myself. If I could do that many things why stop there. The sky is the limit!