Jessica Call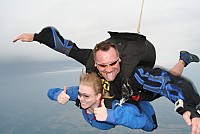 About Jessica:
My name is Jessica Lynn (Henry) Call. My birthday is August 6th. I'm a christian. I'm married to my childhood sweetheart, Thomas (Richie) Call. We've ...read more
Mission Statement:
Be someone successful, fun, and remembered.
Jessica's Info
Name:
Jessica Call
Gender:
Female
Location
City/Town:
Rio Grande
State/Province:
OH
Country:
Something About Jessica
My name is Jessica Lynn (Henry) Call. My birthday is August 6th. I'm a christian. I'm married to my childhood sweetheart, Thomas (Richie) Call. We've known each other since we were 3 & 4 years old. He's a perfect husband, when he wants to be lol. We've been together since February 2007. We got married on June 12th 2010. We have a gorgeous little boy together, Brycen Tyler Call. I'm a stay at home mom, and a self-employed photographer. I put a lot of my plans to further my schooling on hold until Brycen starts pre-school. I love taking pictures, writing and making crafts. I also like to cook. Im a nice person, well, I try to be most the time lol. Im a pretty simple person, easy to get along with.
Jessica's Mission Statement
Be someone successful, fun, and remembered.
Jessica's Interests
Occupation
Stay at home mommy & self-employed photographer
Activities
Spend time with my family, Photography, Help others, Scrapbook, Cook, get out of the house & just have fun.
Music
Mostly Pop, some rock, some country.
TV Shows
16 & pregnant, teen mom, mtv cribs, huge, secret life of the american teenager, hot in cleveland, the event,
Favorite Movies
Favorite Books