Deana Littlebear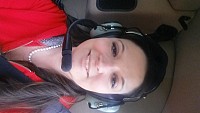 About Deana:
I started this list when I was 35 after my mother died. After losing both parents I decided I would no longer take life for granted. My family and I l ...read more
Mission Statement:
This is going to take some thought. I can't be specific about that right now. I'm just living life :)
Deana's Info
Name:
Deana Littlebear
Gender:
Female
Location
City/Town:
Cadillac
State/Province:
Michigan
Country:
United States
Something About Deana
I started this list when I was 35 after my mother died. After losing both parents I decided I would no longer take life for granted. My family and I love to travel and experience new things together. I look forward to doing and seeing more things!
Deana's Mission Statement
This is going to take some thought. I can't be specific about that right now. I'm just living life :)
Deana's Interests
Occupation
CPS Ongoing Worker for State of Michigan
Activities
I love to do so many things that I could seriously go on all day. I am very creative and love anything that I can use my creativity. I love nature. I love people. I love being both inside and outside. I like to be outside and moving around whether it's running or walking by the lake, or playing tennis. There are some things I want to do that I haven't tried. That's why I'm here :)
Music
I like any type of music that moves me or I can relate to in the moment. I love all types!! It depends on the day.
TV Shows
I am not picky, but I like anything funny, and also reality and cooking shows. Impractical Jokers is one of my favorite shows. I like it because it's funny, and because I like to see how different people react in various situations.
Favorite Movies
I like several different types of movies. I love psychological thrillers, horror, comedy, drama...all kinds! It depends on my mood. My favorite movie is Gone with the Wind. I love the idea of a person who went through so many struggles, but never gave up and fought a good fight, no matter if how it happened was right or wrong.
Favorite Books
Probably The Holy Bible, or 50 Shades of Grey. I may be slightly contradictory, maybe twisted :)
Random Photos From Bucket List