Kham Inthammavong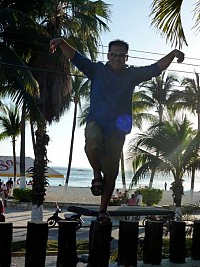 About Kham:
New look on life, more fun and less work.
Mission Statement:
Some way some how I want to be a part of making a positive difference in everyone's life.
Bucket List Item Information
Go to Disney World
"Would love to take the family."

Completed on 05/16/2014
"Had a Blast!!!!"

Add This To Your Bucket List
Who Witnessed This Event/Item
Who Else Has This On Their Bucket List
Similiar Bucket List Ideas
Attend a world class soccer game - 07/30/11 (Elvis Rye)
Be a voiceover for a Disney movie - 08/27/11 (Michaela Mandujano)
Rampage: World Tour - 11/01/14 (Lance Garbutt)
Eat food from around the world: Thai Food in Thailand - 01/31/14 (Steve Morris)
To create several sources of as-passive-as-possible income to allow me to stay out of cubicle world work & play more - 11/24/10 (Raw Me)
Go to Star Wars Weekends at Disney World - 07/10/12 (Chowder Col)
Watch the World Cup live - 09/14/11 (gracie grace)
Ride the ten largest rollar coasters in the world - 03/28/11 (Katt Bajjani)
Go backstage at Sea World and pet a killer whale - (4) people
Watch Every Single Disney Movie Ever Made - 10/24/13 (Lance Garbutt)