Kham Inthammavong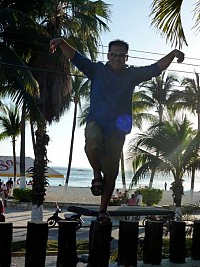 About Kham:
New look on life, more fun and less work.
Mission Statement:
Some way some how I want to be a part of making a positive difference in everyone's life.
Bucket List Item Information
See A Las Vegas Show
"Been to Vegas, just never seen one yet."

Completed on 08/28/2010
"KA was awesome!"

Add This To Your Bucket List
Story And Details
Sorry I couldn't get better pics. They wouldn't allow and cameras during the actual show. I just took some of the preshow.
Who Witnessed This Event/Item
Who Else Has This On Their Bucket List
Similiar Bucket List Ideas
Road trip to Vegas - 04/27/11 (sam cabezas)
14. see the rocky horror picture show in costume - 10/10/10 (Mazzi wheatley)
Watch a fashion show - (4) people
See a fireworks show - 02/22/15 (o f)
Go to a Stand Up Show - 08/10/10 (Nicholas Todd)
Attend a Broadway show - 05/31/11 (Cathleen Perez)
06. Dimitri Vegas & Like Mike - 10/30/13 (Lance Garbutt)
See a show on the West End - (2) people
✔Go the Palms Las Vegas - 05/16/12 (Corinne ~)
Go to a Stand Up Comedy Show - (8) people