Jodi Gillians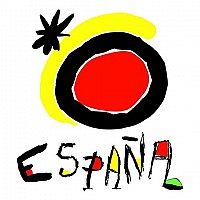 About Jodi:
Just had a heart attack and it got me thinking of what I still want to do.
Mission Statement:
To seek out new adventures and smile with as many people as possible all over the world!
Bucket List Item Information
Eat rattlesnake at Rustlers Rooste in Phoenix, Arizona
"My graduation party!!!"

Completed on 10/13/2017
"It was chewy but good!"

Add This To Your Bucket List
Who Witnessed This Event/Item
Who Else Has This On Their Bucket List
Similiar Bucket List Ideas
Phoenix Zoo - 07/08/14 (Lance Garbutt)
Go to Arizona - 04/27/13 (Valerie Eck)
Go to Grand Falls Arizona-Chocolate Falls - 06/04/18 (Corinne ~)
Eat rattlesnake - (2) people
Milk a live rattlesnake for its venom - (2) people
Travel all the way down Route 66 (Illinois, Missouri, Kansas, Oklahoma, Texas, New Mexico, Arizona, California) - 08/07/11 (Susan F)
The Wave (Coconino County, Arizona) - 11/16/14 (Susan F)
✔See the Hoover Dam (Nevada, Arizona) - 07/10/11 (Susan F)
Pipe Spring National Monument (Fredonia, Arizona) - 10/24/14 (Susan F)
Coronado National Memorial (Hereford, Arizona) - 10/24/14 (Susan F)