Jodi Gillians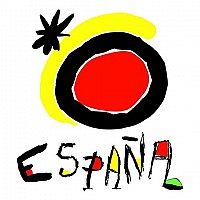 About Jodi:
Just had a heart attack and it got me thinking of what I still want to do.
Mission Statement:
To seek out new adventures and smile with as many people as possible all over the world!
Bucket List Item Information
Graduate with my MSN with an Emphasis in Nursing Education
"Almost there! October 13th, 2017!!!"

Completed on 10/13/2017
"One of the happiest days ever! Shelly and Lili were there to cheer me on! And I even got my first pedicure ever and a haircut the day before. Wore a pretty dress and felt beautiful :)"

Add This To Your Bucket List
Who Witnessed This Event/Item
Who Else Has This On Their Bucket List
Similiar Bucket List Ideas
To graduate high school with "highest honors." - 12/20/10 (Matt Halter)
Graduate from Advance Airfield Managers course - 02/29/12 (maggie bennett)
Graduate College - (15) people
See my Girls graduate high school - 05/30/11 (Heather Novak)
Get my Bachelor's in English and Secondary Education - 06/15/11 (Russell Doiron)
Repay my parents for my college education - 06/17/11 (barry white)
101. Graduate High School - 03/13/11 (Emma McD)
Take a community education class - 10/14/11 (Jeffery Michael)
✔See my kids graduate - 07/08/14 (Marsha Roberts)
Send happy mail to a nursing home resident - 07/23/13 (Tonia A)