Susan F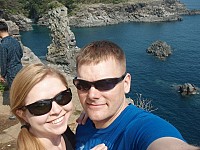 About Susan:
I love to find adventure everywhere. I don't just keep a bucket list, I am always crossing things off. I'm not very picky about my bucket list, if I h ...read more
Mission Statement:
To get as much out of life as I can, try anything at least once, go everywhere I can and don't let a moment slip by. Never say "I wish I would have".
Bucket List Item Information
Ride 10 Ferris Wheels
"2/10 1) Ferris Wheel on Navy Pier: Chicago, Illinois 2) Grande Roue de Paris: Paris, France]"

Add This To Your Bucket List
Viewing details are set to Friends Only
Who Witnessed This Event/Item
Who Else Has This On Their Bucket List
Similiar Bucket List Ideas
Ride a motorcyle by myself - (2) people
Take a train ride in the fall - 08/21/11 (Holly Atwood)
50. Ride a mechanical bull - (2) people
Ride the Fastest Roller Coaster in the U.K - 03/27/14 (Steve Morris)
Ride a horse across the beach - (4) people
Ride in a monster truck - (4) people
Ride on a jet ski - (2) people
Take a ride in a Fighter Jet - (5) people
take a helicopter ride over an active volcano - 07/23/12 (Trina B)
Ride the world's largest roller coaster - 07/05/11 (Devan Zajac)