Michelle Hudson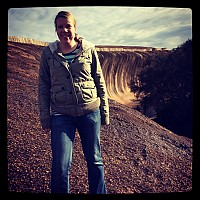 About Michelle:
I love hanging out and going to the beach and surfing even though I'm pretty bad at it. I have had a bucket list since 2005. I'm slowly crossing thing ...read more
Mission Statement:
One day your life will flash before your eyes. Make sure it's worth watching.
Bucket List Item Information
Finish university and attend graduation
"I just can't wait to finish."

Completed on 09/17/2017
"I completed my Registered Nursing on 17/07/2017. I went to graduation on the 17/09/2017. My mum and dad came over from Tasmania to watch me graduate. They spent a couple days letting me show them around Perth. "

Add This To Your Bucket List
Who Witnessed This Event/Item
Who Else Has This On Their Bucket List
Similiar Bucket List Ideas
42. Attend the Venice Carnival - 12/12/10 (Shane Nolan)
✔Attend a Buffalo Sabres home opener - 01/06/13 (Lyndsay Licata)
Attend a PGA Tour Major - 06/05/11 (Scott Klima)
Attend a celebrity event - uninvited - 08/24/10 (AH & LW)
Attend the Super Bowl - 08/05/10 (S K)
Attend a Julia Nunes concert - 06/15/11 (Russell Doiron)
attend a Boston Celtics home game - 06/08/10 (Joshua Stanley)
Finish watching all Star Wars episodes - 06/30/11 (Suzanne B)
Attend a Lakers-Celtics game live - 07/28/11 (Alvina Aris)
Attend Warp tour - 07/25/12 (Johnny Gonzales)