Kham Inthammavong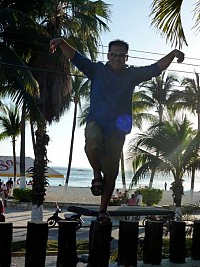 About Kham:
New look on life, more fun and less work.
Mission Statement:
Some way some how I want to be a part of making a positive difference in everyone's life.
Bucket List Item Information
Own a Home
"One of my first goals."

Completed on 05/11/2007
"My first great achievement."

Add This To Your Bucket List
Who Witnessed This Event/Item
Who Else Has This On Their Bucket List
Similiar Bucket List Ideas
Make Home Made Fabric Cleaner - 09/28/16 (Lance Garbutt)
Volunteer in a nursing home - 07/30/10 (AH & LW)
create a gospel-centered home - 08/24/11 (Megan T)
Build a custom home on a 20-acre horse farm - 07/25/10 (Kris Grove)
Visit The Full House Home In San Francisco - 05/26/13 (Lance Garbutt)
Buy a vacation home in US Virgin Islands - 05/29/11 (Shirley Clark)
✔Suport my team in a home game and watch the eagle's flight - 05/09/13 (Ana Bugalho)
Cook at home something different everyday for 6 months - 06/17/10 (Jamie Praslicka)
Travel by foot around my home country (United States) - 08/22/11 (Amanda Roberts)
make home a priority over career - 08/24/11 (Megan T)