Jodi Gillians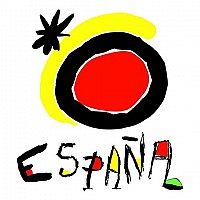 About Jodi:
Just had a heart attack and it got me thinking of what I still want to do.
Mission Statement:
To seek out new adventures and smile with as many people as possible all over the world!
Bucket List Item Information
Visit JPL for a lecture
"Cause I want to hear from the amazing minds there!"

Completed on 05/22/2014
"Awesome! I saw a real deer eating out of a McDonald's bag! Lecture was fantastic and covered the past, present, and future of JPL"

Add This To Your Bucket List
Who Witnessed This Event/Item
Who Else Has This On Their Bucket List
Similiar Bucket List Ideas
Visit My Birth Place in Canada, Fort McMurray :) - 08/07/12 (Di Collentine)
Write a list of countries I would like to visit and see them - 05/01/11 (Angelo Rivera)
Paris - Ascend the Eiffel Tower and visit Notre Dame Cathedral - (2) people
Visit All the Stops on the Monopoly Board: Trafalgar Square - 04/19/14 (Steve Morris)
Visit all English Heritage sites: Saltaire - 04/20/14 (Steve Morris)
Visit the statue of Zues in Olympia, Greece - 05/13/11 (Kelsey Hicks)
Visit my family in Canada - 09/13/10 (Cami Juel)
Visit 35 Countries - 02/28/14 (Steve Morris)
Visit all UK Countys: South Yorkshire - 04/01/14 (Steve Morris)
Visit the worlds largest mall - 08/16/12 (Johnny Gonzales)