Jodi Gillians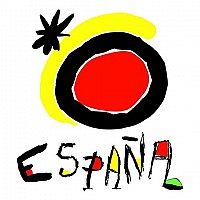 About Jodi:
Just had a heart attack and it got me thinking of what I still want to do.
Mission Statement:
To seek out new adventures and smile with as many people as possible all over the world!
Bucket List Item Information
Buy a guitar from the Guitar Center on Sunset Blvd
"would be awesome to have a piece from that store!"

Completed on 10/25/2014
"Woohoo! It's a blue used Ibanez acoustic guitar and it's beautiful!"

Add This To Your Bucket List
Who Witnessed This Event/Item
Who Else Has This On Their Bucket List
Similiar Bucket List Ideas
Watch the sunrise and sunset in the same day - (44) people
Write a song on guitar and play it - 09/14/14 (Zsófi Homoki)
✔Watch A Sunset From A Boat - 12/31/15 (Lance Garbutt)
Open a day care center - 08/03/10 (Irene Irene)
watch a sunset and stay up all night to watch the sun rise again - (3) people
Watch the sunset and sunrise at the same day - 10/11/11 (Nabilah Johari)
✔Teach someone how to play guitar - 03/25/11 (casey barakat)
Play the Adventure Time song on my guitar - 01/24/13 (Amber Donaldson)
Learn to play bass guitar - (2) people
actually have money do something nice for my parents like pay off my dads credit cards andd do something nice for my mom who has always helped everyone without wanting anything in return pay off all my bills like rent a center home town rentals aarons f a - 03/30/16 (mary torrence)