Jodi Gillians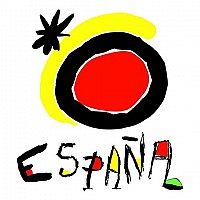 About Jodi:
Just had a heart attack and it got me thinking of what I still want to do.
Mission Statement:
To seek out new adventures and smile with as many people as possible all over the world!
Bucket List Item Information
See Journey in Concert
"Open Arms...slow dance song in Jr. High :)"

Completed on 05/16/2014
"Saw them at the Hollywood Bowl with the Steve Miller Band...so great! Loved the drummer's voice! :)"

Add This To Your Bucket List
Who Witnessed This Event/Item
Who Else Has This On Their Bucket List
Similiar Bucket List Ideas
✔See Def Leppard in Concert - 04/26/14 (Jodi Gillians)
See Walt Disney Concert Hall (Los Angeles, California) - 03/18/12 (Susan F)
Go to an Imagine Dragons concert - 02/13/15 (Kelsey Dunbar)
Sit up front for a Dave Matthews concert - 01/03/11 (Dream Big!)
See Vampire Weekend in concert - 12/01/10 (Geoffry Govertsen)
✔Go to a Lady Gaga concert - 11/03/11 (Ashley D.)
✔Go to a concert in the rain - 08/28/10 (Amanda Foster)
Go to a Muse concert - 04/19/11 (danyelle y)
✔Go to a Simple Plan concert - 01/17/12 (Michelle Hudson)
✔Go to a Hoodie Allen Concert - 02/17/17 (Megan Nicole)