Michelle Hudson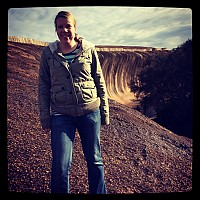 About Michelle:
I love hanging out and going to the beach and surfing even though I'm pretty bad at it. I have had a bucket list since 2005. I'm slowly crossing thing ...read more
Mission Statement:
One day your life will flash before your eyes. Make sure it's worth watching.
Bucket List Item Information
Join Hogwarts School of Witchcraft & Wizardry
"Hogwarts is now an online school with seven years of school. I want to complete at least first year. I will try and do them all."

Completed on 07/07/2014
"Well I have done it, I have now joined my first year potions class. I have real university so I will just be doing one unit at a time. Its cool because first years can take as long as they like to complete each unit."

Add This To Your Bucket List
Who Witnessed This Event/Item
Who Else Has This On Their Bucket List
Similiar Bucket List Ideas
✔Get into law school - 08/05/10 (S K)
Hartley Street School Museum - 11/20/13 (Lance Garbutt)
Get my high school diploma - (2) people
Join walk/run for life - 01/07/13 (rijata sing)
School of Athens, Artwork by: Raphael - 07/13/14 (Lance Garbutt)
See my daughter graduate from high school (with honors preferably) - 10/22/10 (Brandy Layne)
Become a school principal - 01/03/12 (Emma Britton)
Take my kid to school on their first day - 08/05/17 (Lance Garbutt)
Join a book club - (6) people
✔ditch school - 08/04/11 (Shay Cook)