Jodi Gillians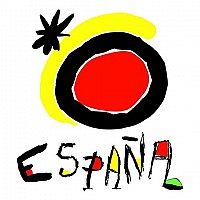 About Jodi:
Just had a heart attack and it got me thinking of what I still want to do.
Mission Statement:
To seek out new adventures and smile with as many people as possible all over the world!
Bucket List Item Information
Do a Mission Impossible Marathon
"It's my mission...and I choose to accept it :)"

Completed on 05/26/2013
"Mission Accomplished :)"

Add This To Your Bucket List
Who Witnessed This Event/Item
Who Else Has This On Their Bucket List
Similiar Bucket List Ideas
volunteer for a medical mission - 04/20/11 (Ria T)
South Australia Orroroo Half Marathon - Orroroo, 21.1km, March - 01/11/14 (Lance Garbutt)
Lisbon Half-Marathon (Portugal) - 07/30/14 (Lance Garbutt)
Scotiabank Toronto Waterfront Marathon - 07/31/14 (Lance Garbutt)
Kununurra Half Marathon - Kununurra, 21.1km, June - 01/11/14 (Lance Garbutt)
Run N.Y marathon - 08/01/10 (Irene Irene)
Stockholm Marathon - 04/05/14 (Lance Garbutt)
H C Andersen Marathon (Denmark) - 07/29/14 (Lance Garbutt)
Compete in 25 Marathon's In My Lifetime - 05/04/14 (Lance Garbutt)
✔Visit Mission Santa Barbara - 10/02/10 (j nadonza)