Jodi Gillians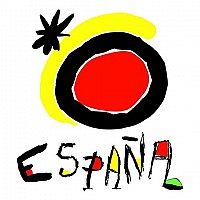 About Jodi:
Just had a heart attack and it got me thinking of what I still want to do.
Mission Statement:
To seek out new adventures and smile with as many people as possible all over the world!
Bucket List Item Information
See the Terra-Cotta Warriors of Xi'an (China)
"they look impressive and well-preserved"

Add This To Your Bucket List
Who Witnessed This Event/Item
Who Else Has This On Their Bucket List
Similiar Bucket List Ideas
See the Li River (Guangxi Zhuang Autonomous Region, China.) - 07/12/11 (Susan F)
Fly With China United Airlines - (2) people
Walk on the cliff path (Huangshan Mountain, China) - 05/09/14 (Susan F)
Crystalline Turquoise Lake (Jiuzhaigou National Park, China) - 07/29/16 (Susan F)
See the Himalayas (Nepal/China) - 02/02/14 (Susan F)
See the Danxia landformations (China) - 02/05/12 (Susan F)
Explore China - Start with Hong Kong to Beijing - 07/19/10 (Scott Johnson)
Ride the Trans-Mongolian railway from China to Russia - 05/27/11 (Annie H,)
Wansheng Ordovician Theme Park in Chongquig, China - 03/12/19 (Corinne ~)
The Pearl Waterfall, Jiuzhaigou Valley, China - 05/27/13 (Lance Garbutt)