Jodi Gillians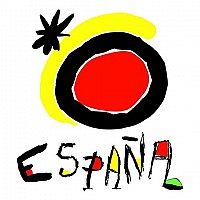 About Jodi:
Just had a heart attack and it got me thinking of what I still want to do.
Mission Statement:
To seek out new adventures and smile with as many people as possible all over the world!
Bucket List Item Information
Write a song and play it for someone on my guitar
"Just want to do it :)"

Add This To Your Bucket List
Who Witnessed This Event/Item
Who Else Has This On Their Bucket List
Similiar Bucket List Ideas
Learn to play the sax - (2) people
Play Pac - Man - 09/21/14 (Lance Garbutt)
Write a book or short story - 02/01/12 (Jade Johnson)
Write my Star Wars novels and submit them to Lucasfilms - 07/11/12 (Chowder Col)
Play The Bongos - 10/24/13 (Lance Garbutt)
✔Play Cluedo - 09/20/14 (Lance Garbutt)
✔Play Chutes-and-Ladders Game - 09/20/14 (Lance Garbutt)
Play on a slip and slide - 02/27/15 (o f)
✔Play Kerplunk - 09/20/14 (Lance Garbutt)
Teach my child how to play basketball - 07/28/12 (Johnny Gonzales)