Miranda Hogan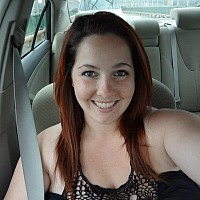 About Miranda:
I want to experience everything this world has to offer.
Bucket List Item Information
See Cirque De Soleil

Completed on 05/13/2012
"I have seen the advertisements for the various shows throughout the years. When they finally came to my city, I got tickets as soon as I could. It was AMAZING! "

Add This To Your Bucket List
Who Witnessed This Event/Item
Who Else Has This On Their Bucket List
Similiar Bucket List Ideas
See Cirque du Soleil at least Once - (4) people
Visit a Cirque de Soleil Show - 02/28/14 (Steve Morris)
Attend a cirque du soleil show - (3) people
109. See Cirque du Soleil preform - 03/13/11 (Emma McD)
✔See a Cirque de Soleil show - 09/13/11 (Molly Phillips)
210. See Cirque de Soleil - 10/29/11 (Jirrine Breedijk)
See a Cirque De Soleil - (2) people
Cirque Mother Africa - 07/16/14 (Lance Garbutt)
✔go to a cirque de soleil show - 04/16/11 (Shelby Seiler)
✔Attend a Circque Du Soleil Show - 01/27/16 (Susan F)