Kham Inthammavong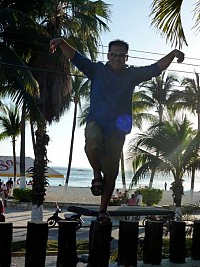 About Kham:
New look on life, more fun and less work.
Mission Statement:
Some way some how I want to be a part of making a positive difference in everyone's life.
Bucket List Item Information
See grand canyon
"Just to say I did it."

Completed on 08/28/2010
"Saw it on our helicopter tour when we were in Vegas"

Add This To Your Bucket List
Who Witnessed This Event/Item
Who Else Has This On Their Bucket List
Similiar Bucket List Ideas
✔See the Long Beach Grand Prix - 07/03/14 (Aimee Cser)
Queens Garden pathway (Bryce Canyon National Park, Utah) - 01/31/16 (Susan F)
Go canyon jumping - 11/23/12 (Sabrina Marshall)
✔Visit Grand Canyon National Park - 09/23/13 (L. Waldorf)
Visit Bryce Canyon National Park - (4) people
Ice canyon, Greenland - 05/27/13 (Lance Garbutt)
Attend the Monaco Grand Prix - 09/19/13 (Lance Garbutt)
Grand Prix Museum Macua - 04/07/13 (Lance Garbutt)
Take a plane ride over the Grand Canyon - 08/26/10 (Brandy Wyan)
Go on a donkey ride through the Grand Canyon - (3) people