Jirrine Breedijk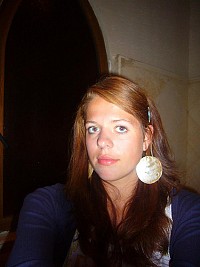 About Jirrine:
I am love with making lists, I make them for every possible reason. However, this bucket list might be one of the most important lists I have made.
Bucket List Item Information
149. See the Grand Prix of Monaco
"I have been following the F1 for a few years now and I really wanna see a race for real."

Add This To Your Bucket List
Who Witnessed This Event/Item
Who Else Has This On Their Bucket List
Similiar Bucket List Ideas
✔Grand Teton National Park (Moose, Wyoming) - 10/21/14 (Susan F)
Grand Canyon Walk Blue Mountains - 03/27/13 (Lance Garbutt)
Grand Canyon Skywalk, Arizona - 04/07/13 (Lance Garbutt)
The Grand Canyon-Usa - 12/12/10 (Shane Nolan)
Go to the French Riviera (France, Monaco) - 10/22/11 (Susan F)
Watch the Grand National at Aintree - (2) people
Visit the Grand Caynon - 10/26/10 (Will Garrott)
Hike the Grand Canyon to the Colorado River & back up - 02/15/18 (Jenn Lamb)
I want to go to the Grand Canyon - 06/16/10 (Kimberly Harner)
Ride Donkey/ Mule down grand Canyon - (2) people