Jodi Gillians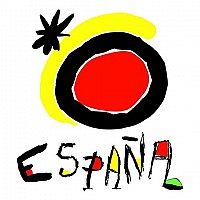 About Jodi:
Just had a heart attack and it got me thinking of what I still want to do.
Mission Statement:
To seek out new adventures and smile with as many people as possible all over the world!
Bucket List Item Information
Go on a road trip from the West coast to the East coast
"I would love to see this awesome country!"

Add This To Your Bucket List
Who Witnessed This Event/Item
Who Else Has This On Their Bucket List
Similiar Bucket List Ideas
✔Walk The Great Ocean Road - 11/15/14 (Lance Garbutt)
Visit all UK Countys: West Yorkshire - 04/01/14 (Steve Morris)
Main Beach, East Hampton, New York - 09/01/14 (Lance Garbutt)
Travel - Trip to Miami South Beach - 08/10/11 (Carroll VerSteeg)
20. Drive across America coast to coast - (3) people
visit west point - 08/21/15 (Pete R)
East Coast Natureworld, Bicheno - 07/24/14 (Lance Garbutt)
Travel - Gambling trip to Reno, Nevada - 08/10/11 (Carroll VerSteeg)
Nā Pali Coast State Park (Kapaa, Hawaii) - 11/16/14 (Susan F)
Lay in the road in the middle of the night - 07/10/12 (Marissa Schroeder)