Michelle Hudson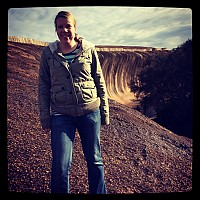 About Michelle:
I love hanging out and going to the beach and surfing even though I'm pretty bad at it. I have had a bucket list since 2005. I'm slowly crossing thing ...read more
Mission Statement:
One day your life will flash before your eyes. Make sure it's worth watching.
Bucket List Item Information
Donate Bone Marrow
"I have wanted to do this for ages but I'm a bit chicken about the whole thing. I think if it's on here I will make myself do it. Who knows I might save someones life."

Completed on 08/05/2013
"Well I'm on the register, now all I have to do is wait for a letter saying they need me to save someone."

Add This To Your Bucket List
Who Witnessed This Event/Item
Who Else Has This On Their Bucket List
Similiar Bucket List Ideas
Go through life without breaking a bone - 04/20/11 (Kayla Spann)
Donate an organ - (2) people
Save a life by donating bone marrow - (2) people
Donate equipment to IC :)) when i become rich. :D - 06/10/10 (lisa marie)
Dress as if I'm homeless, beg for money on the side of the road and then donate the money to a charity for the homeless - 07/11/12 (Chowder Col)
Donate something I really love to someone who really needs it - (2) people
Donate money to Planned Parenthood - 08/25/10 (Whitney Durcho)
Donate plasma - (4) people
Eat different types of food: Bone Marrow - 01/31/14 (Steve Morris)
Donate to a children's hospital - 06/03/12 (Rebecca Orbegoso)