Jodi Gillians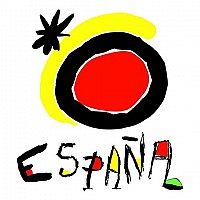 About Jodi:
Just had a heart attack and it got me thinking of what I still want to do.
Mission Statement:
To seek out new adventures and smile with as many people as possible all over the world!
Bucket List Item Information
Catch a rainbow trout again
"Haven't done it in a long time and would love to try and catch one in honor of my dad, my uncle, and my aunt Mae"

Add This To Your Bucket List
Who Witnessed This Event/Item
Who Else Has This On Their Bucket List
Similiar Bucket List Ideas
Catch all Pokémon Go: 34 Nidoking - 01/03/17 (Steve Morris)
✔Catch a guitar pick at a concert - 08/19/12 (Jess ica)
✔Catch all Pokémon Go: 69 Bellsprout - 01/04/17 (Steve Morris)
Receive rainbow roses - (2) people
✔Snap Chat Trophy – Rainbow - 11/07/16 (Lance Garbutt)
✔Pokemon Go Trophy – Catch 50 Fire – Type Pokemon - 12/02/16 (Lance Garbutt)
✔Pokemon Go Trophy – Catch 50 Grass – Type Pokemon - 11/21/16 (Lance Garbutt)
✔Pokemon Go Trophy – Catch 200 Fairy – Type Pokemon - 12/02/16 (Lance Garbutt)
Catch all Pokémon Go: 121 Starmie - 01/06/17 (Steve Morris)
✔Catch all Pokémon Go: 102 Exeggcute - 01/05/17 (Steve Morris)