Kaylee Meek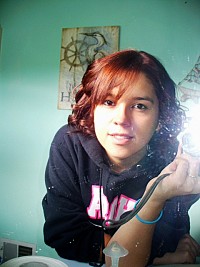 About Kaylee:
I plan to do everything on my Bucket List before I kick the bucket...
Mission Statement:
Never let someone or something get in the way of what you want; it's yours for the taking so take it and enjoy it.
Bucket List Item Information
Visit all 50 states
"15 down. 35 more to go!"

Add This To Your Bucket List
Who Witnessed This Event/Item
Who Else Has This On Their Bucket List
Similiar Bucket List Ideas
✔Visit whistler - 03/13/11 (Elle Leontiev)
086. Visit a Mosque - 06/29/11 (Jirrine Breedijk)
Visit Socotra/Suqutra Island - (2) people
✔Go visit Maui - 04/06/10 (Kham Inthammavong)
✔Visit Quebec City - 08/16/10 (Shailesh Bucketlist)
Visit Harrods and Hamleys at Christmas - (2) people
Visit the Fiordland National Park in NZ - 07/08/14 (Marsha Roberts)
Visit Rocca Albornoziana in Spoleto, Italy - 10/30/12 (Michael Hill-Jackson)
Visit Ethiopia - 10/15/13 (Lance Garbutt)
Visit another country - (3) people