Jodi Gillians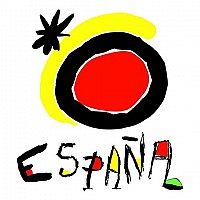 About Jodi:
Just had a heart attack and it got me thinking of what I still want to do.
Mission Statement:
To seek out new adventures and smile with as many people as possible all over the world!
Bucket List Item Information
Milk a cow
"Cause it seems like something interesting to do :)"

Completed on 04/02/2012
"We did it! Leslie, Lori, Cheryl, Kenny and I milked a cow called HoneyBun at Amy's Farm in Ontario. It was a great time!"

Add This To Your Bucket List
Who Witnessed This Event/Item
Who Else Has This On Their Bucket List
Similiar Bucket List Ideas
✔Make Coconut Milk - 08/23/16 (Lance Garbutt)
Drink camel milk - 07/07/14 (Marsha Roberts)
Drink sheep milk - 07/07/14 (Marsha Roberts)
✔Karma Sutra Postion - Mixture Of Milk And Water - 01/15/16 (Lance Garbutt)
Take the gallon milk challenge - 07/28/12 (Johnny Gonzales)
Bathe In Milk - 12/22/13 (Lance Garbutt)
Experience a Milk Face Mask - 10/29/17 (Lance Garbutt)
Go to the Konbini and Buy Strawberry Milk Candies - 06/03/10 (Missy Muyot)
Milk a cow or goat - 08/21/15 (Pete R)
Hood Milk Bottle, Boston, Massachusetts - 11/14/13 (Lance Garbutt)