Kari Garcia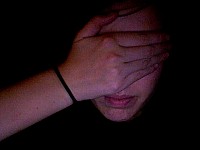 About Kari:
Trying not to write something pretentious or depressing. I'm just another student to the world. Just another lost soul. oops, but aren't we all anyw ...read more
Mission Statement:
My reason for living? love.
Bucket List Item Information
Participate in the No Pants Metro Ride
"I want to do the no pants dance in public.... like literately a dance with out pants."

Completed on 01/08/2012
"NO PANTS IN THE SUBWAY & UP AND DOWN HOLLYWOOD BLVD. Made a lot of new friends."

Add This To Your Bucket List
Who Witnessed This Event/Item
Who Else Has This On Their Bucket List
Similiar Bucket List Ideas
Participate in a Tour De France - (2) people
Hot Air Ballon ride without a rope attached - 10/19/10 (Adam Owens)
Participate in OperationBeautiful.com by leaving 1 post-it a day for a month - 07/17/12 (Tami K.)
50 To yell "FOR NARNIA" on an amusement park ride - 12/14/10 (Tyler Carver)
Ride a Horse on the Beach - (4) people
Ride a roller coaster - (4) people
Ride the London Eye - (5) people
Have an elephant ride - 05/02/11 (Mandy Tivnan)
✔ride in a helium balloon - 04/20/11 (Ria T)
Start & Participate in a food fight - 11/09/10 (Tia Bonocore)