Susan F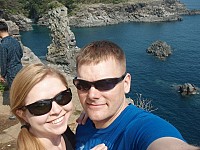 About Susan:
I love to find adventure everywhere. I don't just keep a bucket list, I am always crossing things off. I'm not very picky about my bucket list, if I h ...read more
Mission Statement:
To get as much out of life as I can, try anything at least once, go everywhere I can and don't let a moment slip by. Never say "I wish I would have".
Bucket List Item Information
Ride in a race car (to do)
"Doesn't have to go fast, just be moving."

Add This To Your Bucket List
Viewing details are set to Friends Only
Who Witnessed This Event/Item
Who Else Has This On Their Bucket List
Similiar Bucket List Ideas
✔Run a Color Run race - 07/22/12 (Ana Bugalho)
Ride a Donkey Through the Grand Canyon - 03/24/14 (Steve Morris)
take a nighttime ride on a gondola in Venice - 06/01/10 (stephanie davis)
Bike Ride 20km's - 12/21/13 (Lance Garbutt)
✔Ride up in the captain's place on the Mark Twain Riverboat at Disneyland - 06/03/13 (Jodi Gillians)
Ride Trams Sydney - 03/30/13 (Lance Garbutt)
✔TranzAlpine Scenic Train Ride @ Christchurch To Greymouth - 08/14/15 (Lance Garbutt)
Ride a tricicle around town - 11/09/10 (Tia Bonocore)
Go on a helicopter ride over the Grand Canyon - 05/23/11 (heidi anderson)
Visit a Rodeo and See a Bull Ride - 03/01/14 (Steve Morris)