Laurie Fletcher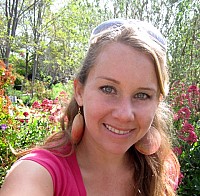 Bucket List Item Information
Send a Message in a Bottle
"I could send another. Mine was never found. "

Completed on 06/13/2011
"Fifth grade project. We wrote letters on paper, then burned and scorched the edges to make it look like an old, pirate note. We peeled labels off wine bottles and sealed them up with wax. They were dropped into the Pacific somewhere by Catalina Island. "

Add This To Your Bucket List
Who Witnessed This Event/Item
Who Else Has This On Their Bucket List
Similiar Bucket List Ideas
Write and send a letter in the mail - (2) people
send a letter - 12/07/11 (hannah fray)
Send something by carrier pigeon - (2) people
Enjoy an expensive bottle of wine - (4) people
Send a Letter a Month to my Pen Pal in Brooks - 04/05/11 (Jillian Macdonald)
Play a Record Backwards to Hear a Hidden Message - 03/23/14 (Steve Morris)
✔Collect 50 bottle of sands from different Beaches/Islands - 09/04/15 (Corinne ~)
The Big Bottle, Mangrove Mountain, N.S.W - 10/18/13 (Lance Garbutt)
327. Send a message in a bottle - 03/16/11 (Emma McD)
Eat the worm at the bottom of the bottle - (2) people