Laurie Fletcher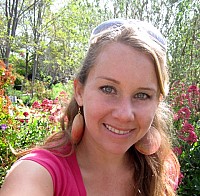 Bucket List Item Information
Bungee Jump
"Maybe I can do this at the fair this year."

Completed on 07/01/2011
"At the San Diego Fair in Del Mar. So Much Fun! I am looking forward to doing this again: either at the fair again or off something higher. A bridge would be awesome! Thanks Kim and Alex!!!!!!!"

Add This To Your Bucket List
Who Witnessed This Event/Item
Who Else Has This On Their Bucket List
Similiar Bucket List Ideas
bungee jumping with nanaboo - 02/26/12 (Montana peltzer)
Jump on a Pogo Stick - 03/01/15 (Susan F)
Jump into a frozen lake With Ice Suit On - (2) people
Jump off a cliff into deep water - (3) people
Run Down and Jump off a Jetty - 04/06/14 (Steve Morris)
Do a bungee jump - (3) people
Jump off of a pier - 08/01/14 (Esther Joy)
Learn how to - jump start a car - 07/09/14 (Marsha Roberts)
✔22 jump street Movie - 06/18/14 (David Teasdell)
Watch Project X and 21 Jump Street - 06/22/12 (Alayna Reed)