Michelle Hudson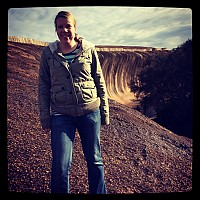 About Michelle:
I love hanging out and going to the beach and surfing even though I'm pretty bad at it. I have had a bucket list since 2005. I'm slowly crossing thing ...read more
Mission Statement:
One day your life will flash before your eyes. Make sure it's worth watching.
Bucket List Item Information
Buy an expensive pro camera
"I just want to own a really cool camera to take awesome pics."

Add This To Your Bucket List
Who Witnessed This Event/Item
Who Else Has This On Their Bucket List
To take amazing photographs!
Similiar Bucket List Ideas
eat an expensive lobster dish - (2) people
Learn to use my nice camera - 04/15/15 (Emme Schowalter)
Buy an underwater camera - 12/19/10 (Caroline Kulikowski)
The Big Camera - 09/25/14 (Lance Garbutt)
Buy someone an expensive "wow" gift - 02/03/12 (Angela Shomion)
Learn how to use my camera - 09/06/11 (Quish Quash)
34. Take a very nice picture with that expensive camera - 06/27/11 (Michelle Anne)
✔Buy A Wide Angle Lense For My Camera - 05/20/13 (Lance Garbutt)
Own 1 very expensive, but absolutely fabulous suit/dress/outfit - 07/08/10 (Diana Giraldo)
Own an expensive gold watch - 07/10/12 (Chowder Col)