Rina Iakopo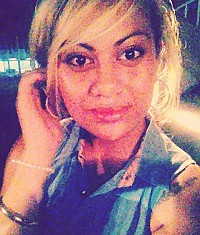 About Rina:
Normal, easy-going chick bouncing through life.
Mission Statement:
To love is to risk not being loved in return. To hope is to risk pain. To try is to risk failure, but risk must be taken because the greatest hazard i ...read more
Bucket List Item Information
Spend a Weekend at the Gold Coast
"Hopefully for me & Maake-Ena's 18th nxt year or any weekend together with 'ThMains'"

Add This To Your Bucket List
Who Witnessed This Event/Item
Who Else Has This On Their Bucket List
Similiar Bucket List Ideas
Kalgoorlie Boulder Pure Gold - Audio Tour - 04/02/13 (Lance Garbutt)
Spend the entire day by myself - 11/15/10 (Rina Iakopo)
Pacific Coast Highway Road Trip - 04/10/12 (Meghan Alonso)
Spend the night somewhere haunted - (3) people
Spend the night in an Igloo hotel - 12/30/11 (Julie S)
Spend a Year Researching about UFOs - 06/10/10 (Jennifer Cochrane)
Watch A Soccer Game - Central Coast Mariners FC - 09/06/14 (Lance Garbutt)
✔#8. Spend the Day at a Resort Spa - 05/11/10 (Annette White)
Amalfi Coast (Salerno, Italy) - 09/04/14 (Susan F)
Spend a Thanksgiving volunteering in a soup kitchen (with Abby of course) - 05/16/12 (Jill Mahoney)