Rina Iakopo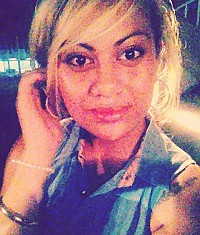 About Rina:
Normal, easy-going chick bouncing through life.
Mission Statement:
To love is to risk not being loved in return. To hope is to risk pain. To try is to risk failure, but risk must be taken because the greatest hazard i ...read more
Bucket List Item Information
Get my Palm Read
"To see if my future with palm reading is the same as the psychic reading"

Add This To Your Bucket List
Who Witnessed This Event/Item
Who Else Has This On Their Bucket List
Similiar Bucket List Ideas
Read all of the Percy Jackson series - 08/26/19 (Megan Nicole)
Read only books written by Authors named Megan for a month - 08/26/19 (Megan Nicole)
Read Anne Frank diary - 05/05/11 (Greta Gonzalez)
Read My Child The Children's Classics - 12/15/13 (Lance Garbutt)
Read everything on my book list - (2) people
Read the diary of a wimpy kid books - 08/26/19 (Megan Nicole)
Read all the Harry Potter books with mom and dad - 02/22/15 (o f)
Read the Complete Works of: Mark Twain - (2) people
Read Pride and Prejudice - (2) people
Read all 100 book on my "Must Read before I Die" list - 07/19/10 (Scott Johnson)