K M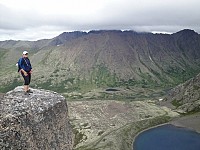 About K:
I am a 24 year old in graduate school at Washington University in St Louis studying physical therapy! I graduate in May and can't wait to be done wit ...read more
Mission Statement:
One day your life will flash before your eyes. Make sure it's worth watching.
Bucket List Item Information
Read 25 books from the NY Best Sellers list
"1. Five people you meet in heaven. 2. Eat, Pray, Love. 3. Tuesdays with Morrie. 4. The Girl with the Dragon Tattoo. 5. The Girl Who Played with Fire. 6. The Girl who Kicked the Hornets Nest. 7. The Last Lecture. 8. The Christmas List. 9. Look Again. 10. Firefly Lane. 11. The Curious Incident of the Dog in the Night Time. 12. The Lucky One."

Add This To Your Bucket List
Who Witnessed This Event/Item
Who Else Has This On Their Bucket List
Similiar Bucket List Ideas
Read "War and Peace" by Leo Tolstoy - (3) people
Visit everything on my travel list - 06/30/11 (Suzanne B)
Read Pride and Prejudice - (2) people
Read at least 5 books by Ibn Qayyim/Ibn Taymiyyah - 05/20/11 (Syazwina Rosli)
Learn how to - read auras - 07/09/14 (Marsha Roberts)
list 10 things about me I want to change and then change them - 09/07/11 (Megan T)
Read a book - 08/12/10 (Sr H)
✔#49 Read Romeo & Juliet - 10/17/12 (Lisa Pantling)
Read "Wuthering Heights" by Emily Bronte - 05/19/10 (Kristi Wilson)
Read at least half of the top 50 greatest novels of all time - 01/02/16 (Susan F)